Now, most people say that I go overboard with my weathering techniques. So here's a small journey down weathering lane.
But first here are the objects you'll need:
- Krylon Tan, & brown cammo spray paint
- several green scotch-brite pads
-120 grit sand paper
my original GT/FX suit. out of the box.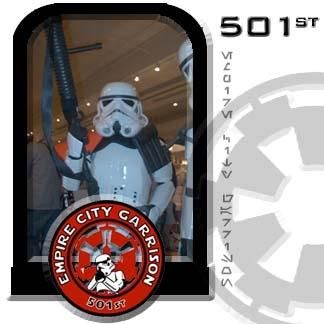 I'm on the right.
Now, i added a Space Pack and some accessories, like a pauldron to the kit.
My Second Event in NYC, i decided after being clean for several troops around my own town to add some black weathering to the armor.
Didn't really like that, so i cleaned it up. But over the years, its just gotten weathered on its own.
Than at some point i deceided that i need to look dirty. The actual weathering had come off over the years. But took it a bit far. I think you'll agree.
I got some help at the Rose Parade from TD-0013, TK-2053, and several Italians and one Austrian Sandtrooper.
This was the final result.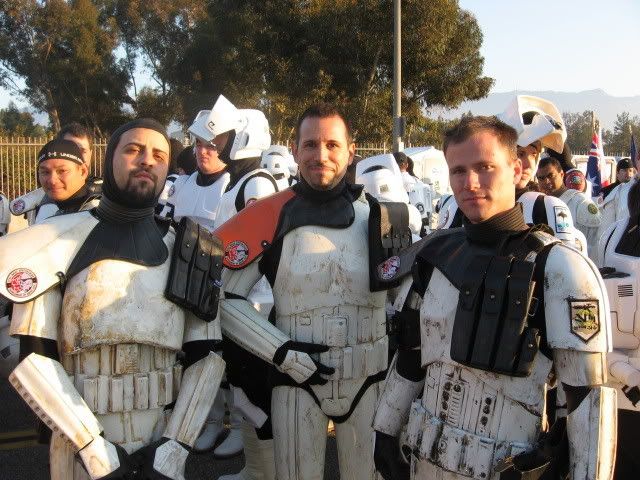 I've had this ANH kit sitting around from Hong Kong since 2002, finally put it together and started weathering the helmet.
And the other night i finally finished the armor for the same helmet. As you will see it fits much tighter than the GT/FX suit i had.
Took the weathering cans out and went at it again. Hopefully not as bad as last time.
After a first try, i decided to start again.
What I did was spray the lower parts of the armor, or rather from a lower angle with both colors and later using spirit gum (paint thinner) to wipe off the access paint i didnt want.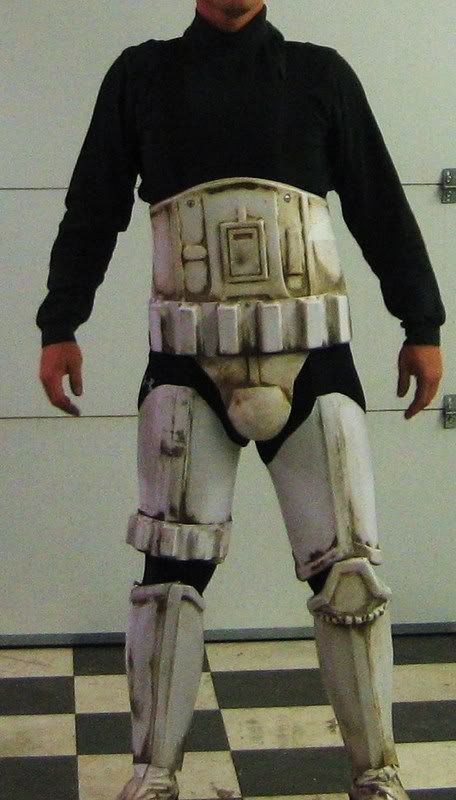 Mid section