Here you will find all the steps to make a proper set of Female Mandolorian Armor.
I started out with a design in mind, and we'll discuss how to get to the final product.
Original Design
So to make the plates feminine i duct taped the subject into a tight fitting t-shirt.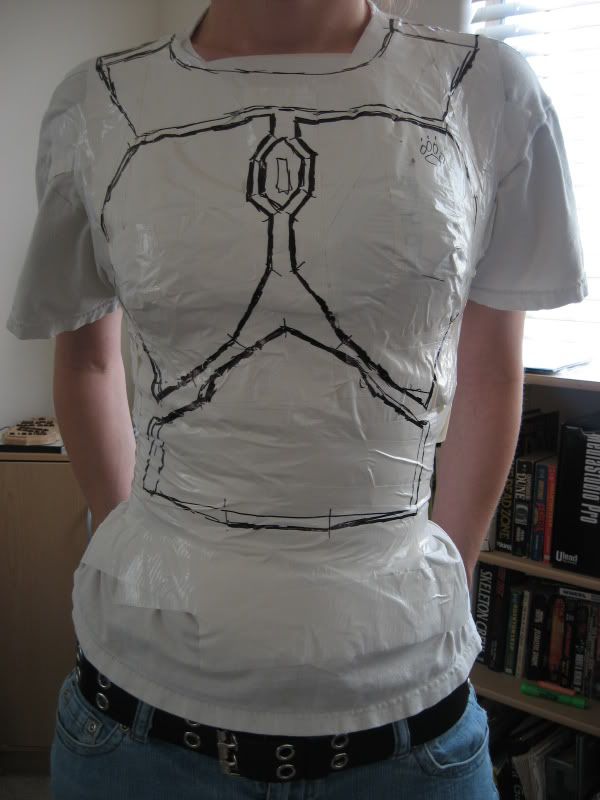 Than cut out the shapes you've drawn onto the tape, and use those to trace out your template onto your sheet of metal. Than cut those out and start "dishing" your plates.
and planishing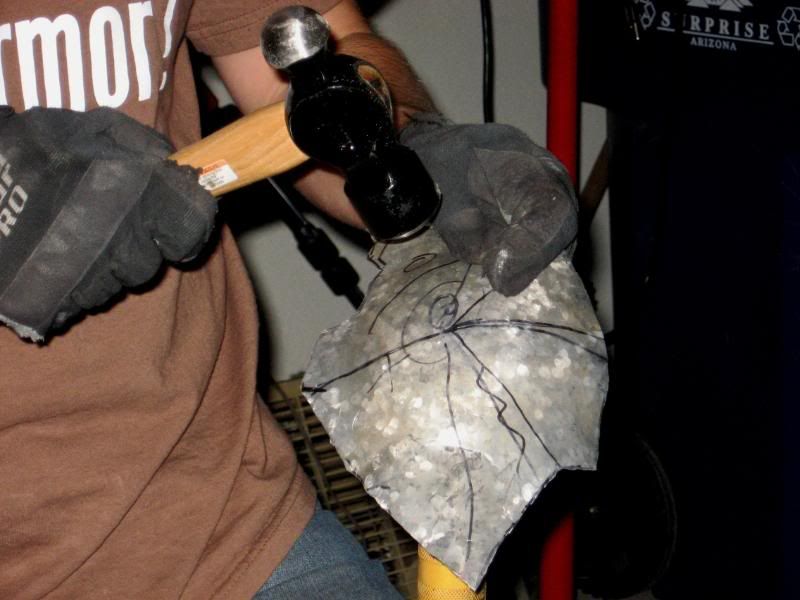 The next step you don't HAVE to do, but you could use a grinder wheel and use the brush side to polish up your plates to a high shine.
I than painted the plates…
Test fitting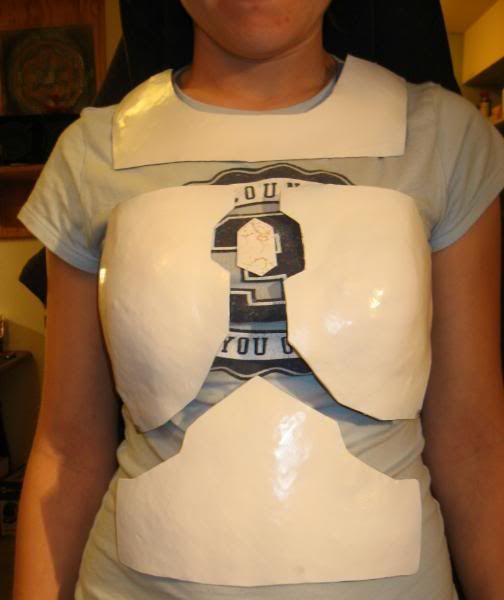 Starting to Weather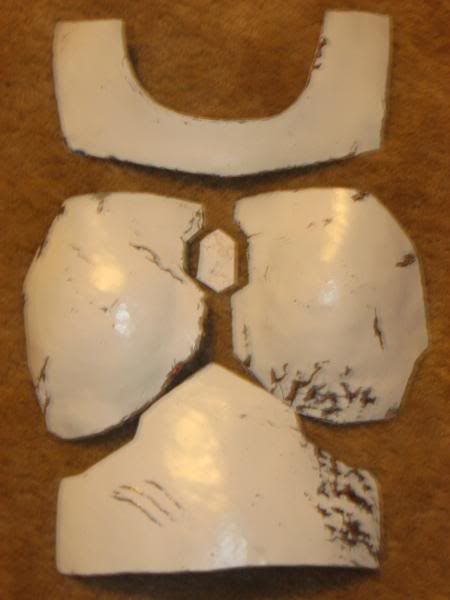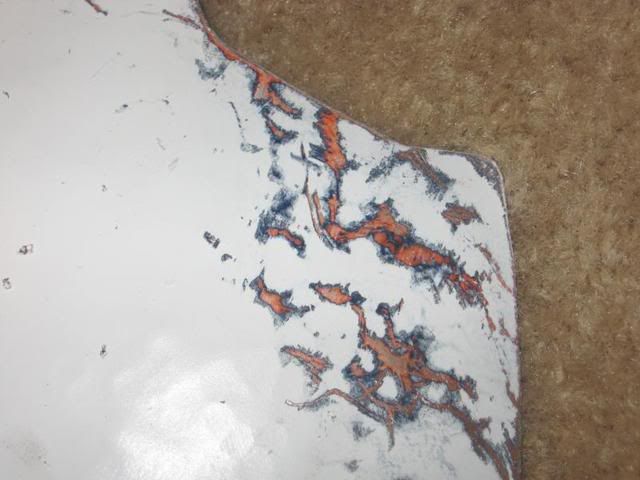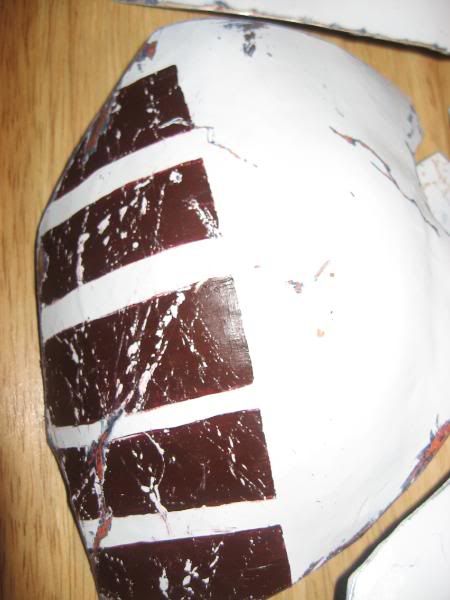 HELMET
I decided to repaint one of my other custom helmets into this one.
VEST
Started with this simple design. Side enclosures which vary from my original design on a 3/4 zipper in the back. This way should make it easier for the hunter to get in and out of armor.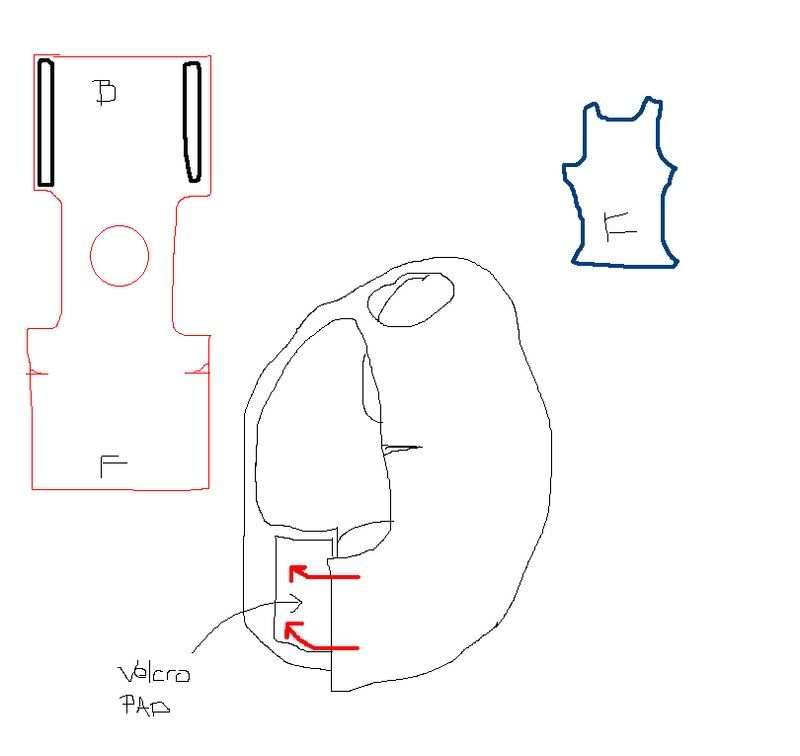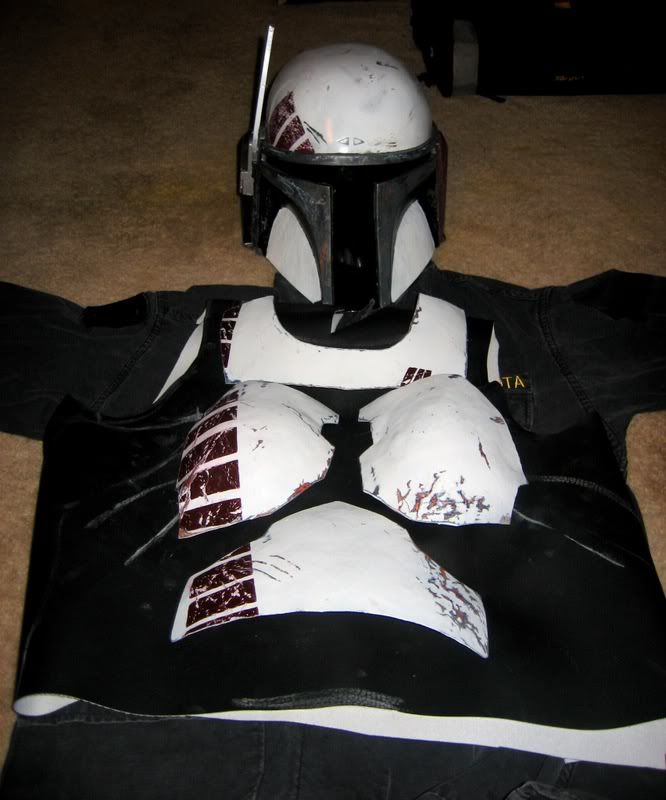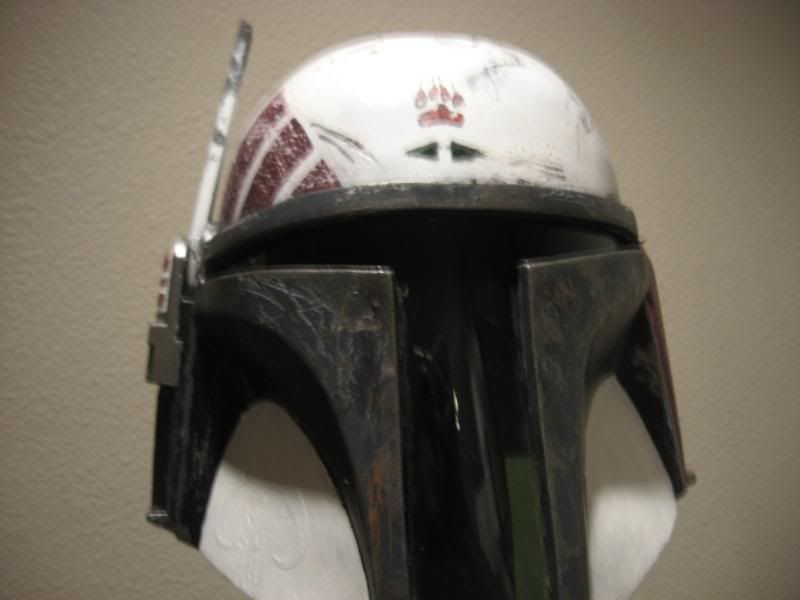 I dropped the helmet while painting it and i broke the range finder off on accident. so it was suggested by the hunter the make it look like it was blown off.
ARMOR PLATES
now that these are done, I decided to not roll the edges, but actually build a ballistic platform for the plates to give the vest a bit more aggressive look.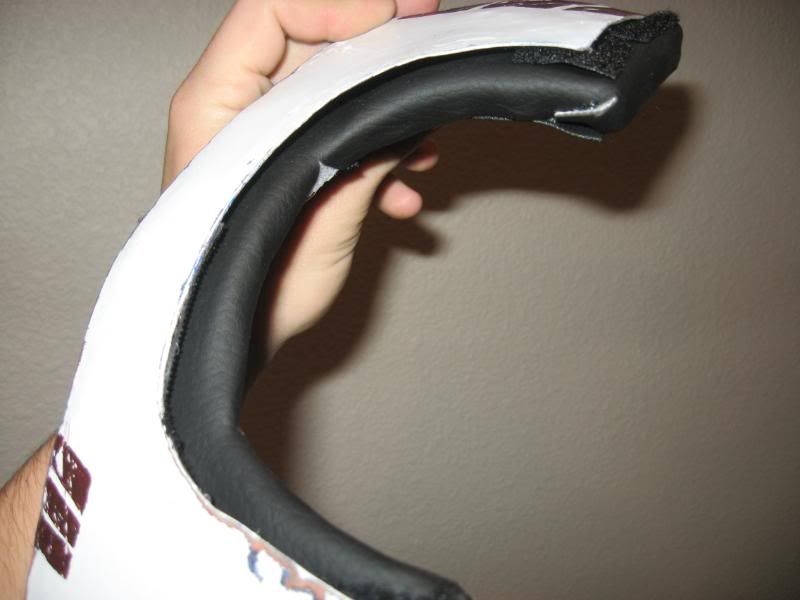 Lower Armor
On to the lower armor.
Started out with some templates. And cut them out of 18g aluminum.
Started to paint them…
However…these didn't look very good…so I made bigger ones…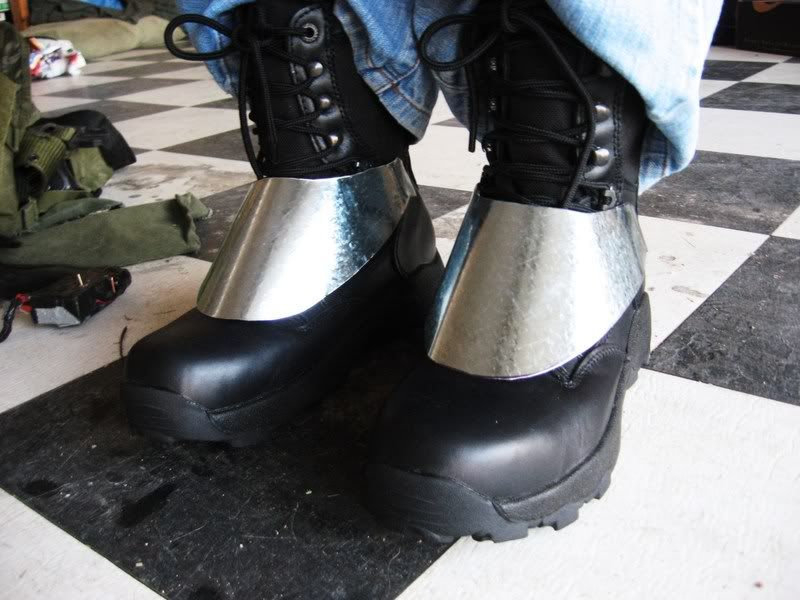 Gauntlet build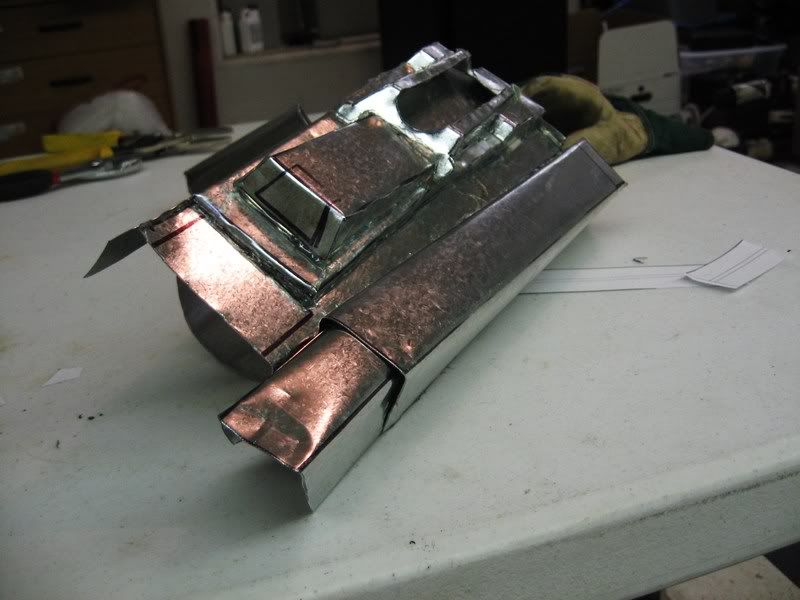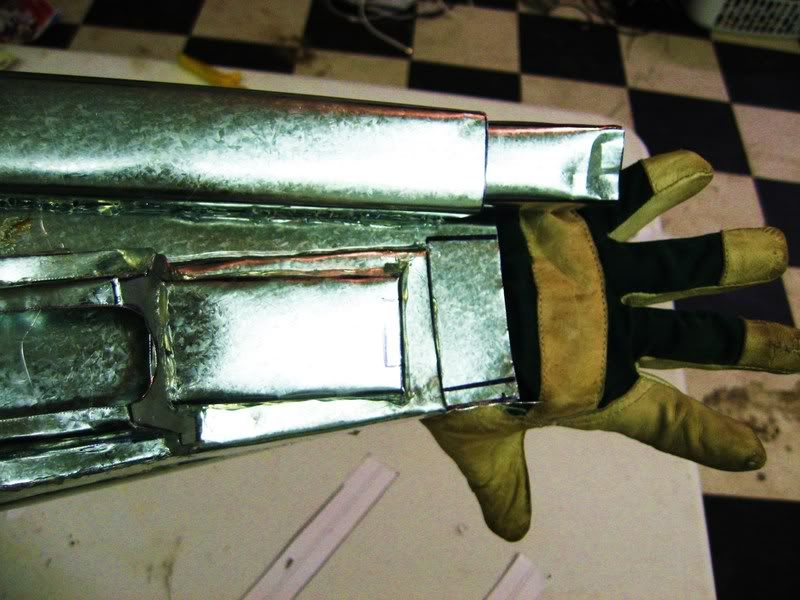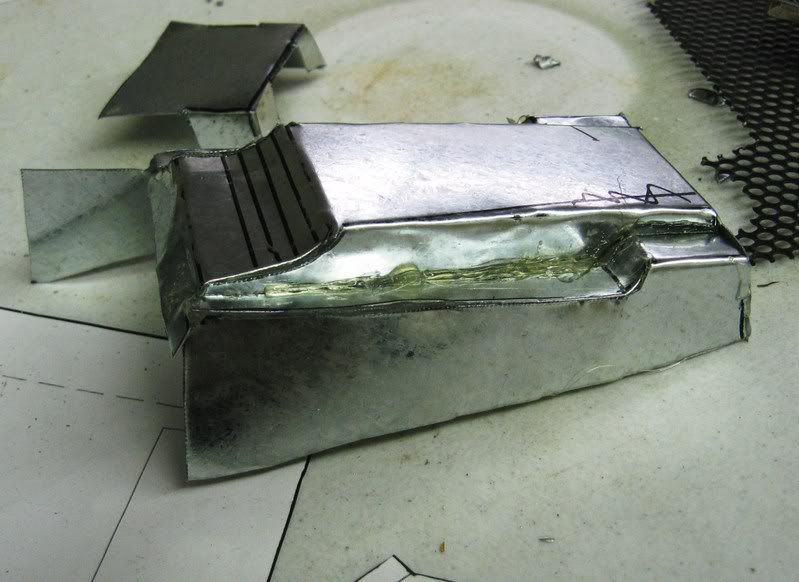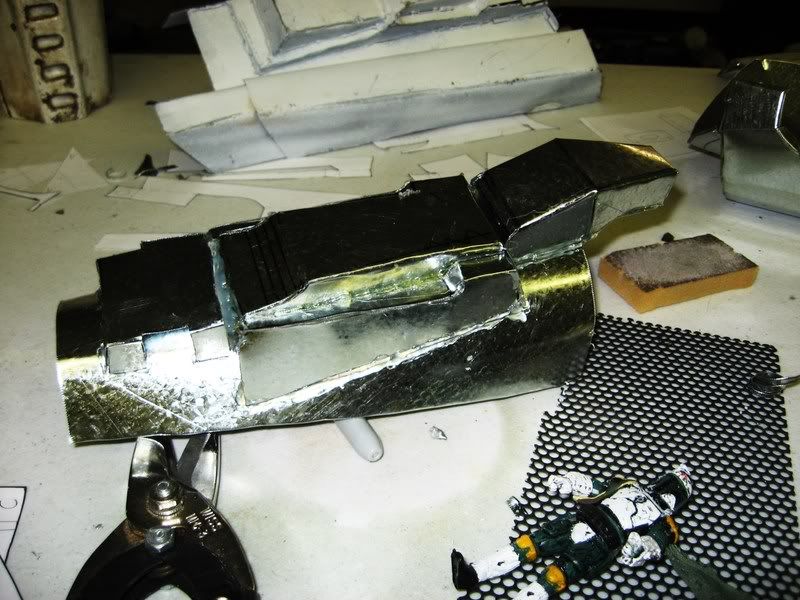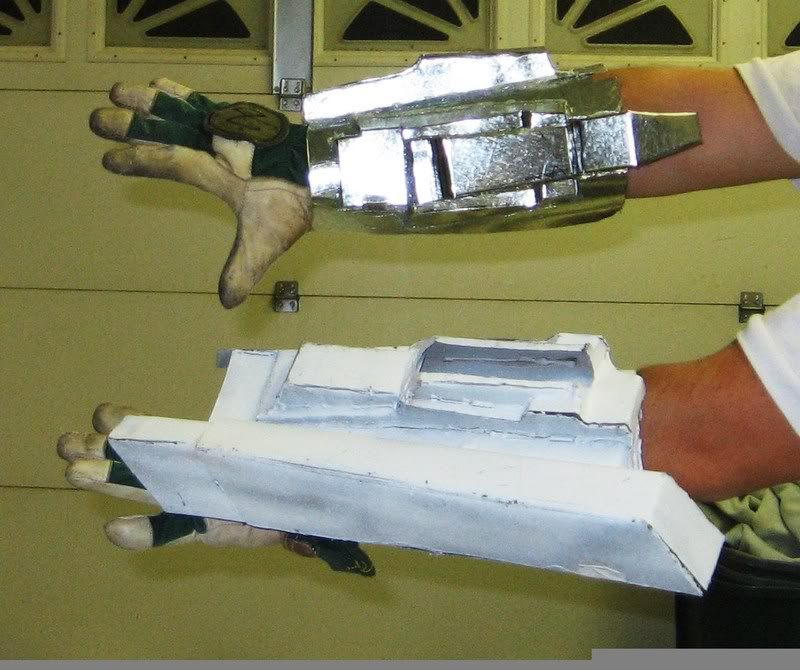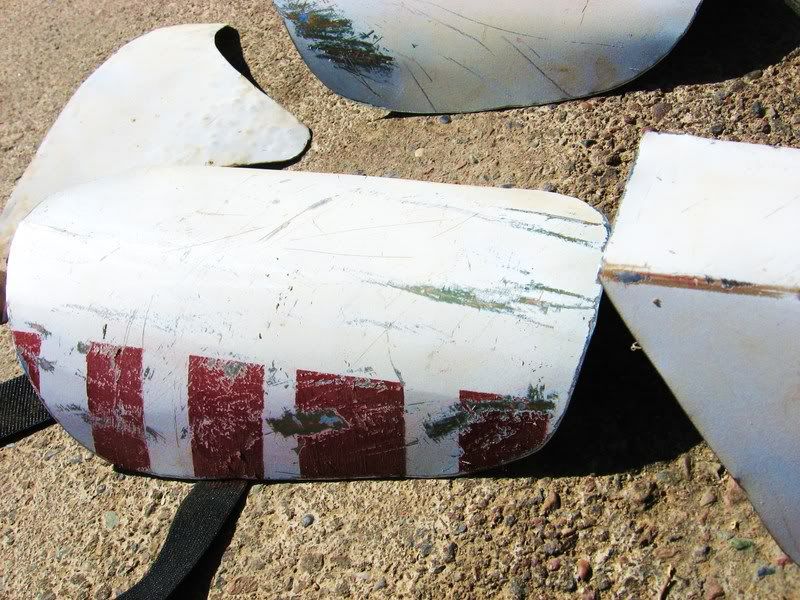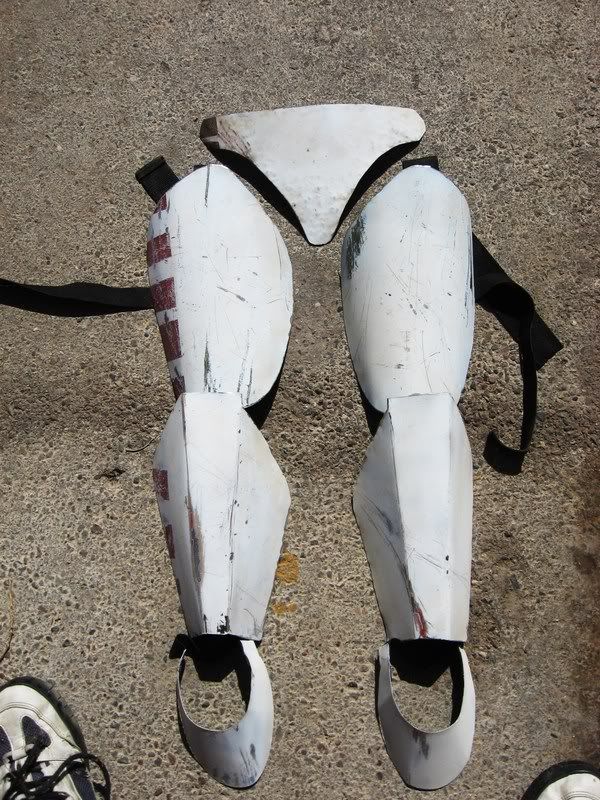 Version 2.0
I've started the knees, but the hunter trooped in this design.
But here's version 1.0 for reference side by side.